In these days of digital cameras it is easy to forget how things used to be….and it wasn't all that long ago. I remember with great fondness my minolta 35mm camera.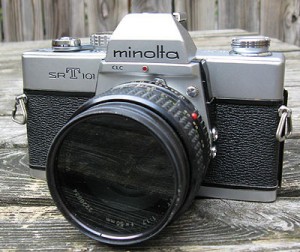 This is the camera that I used to use, the actual one is in bits in the garden shed which is not so good so here is an intact photo.
Back in the days of the minolta 35mm of course we were limited to 24 or 36 exposures and that, I think, is the one change with digital cameras that really re-fired my interest in photography.