Post a Job
jobs by
Photography jobs from many UK photographer job sites all in one place.
Apply today and get one of the dream photography jobs advertised daily… and don't forget to 'Like' us if you like us, we really appreciate your support for our free service.
Where do our photography jobs come from?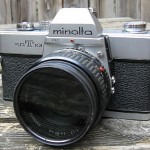 Photography jobs come in many shapes and guises which is why we choose to use a feed service which brings photography jobs from many different UK sources for you to browse through. All the main job sites are included to make sure we get the best selection of photographer jobs for you.
Some photography jobs might be freelance while others are permanent company positions, but don't worry, our little job hunting robots will go out and find them all for you.
What skills do the photography jobs require?
Just like the photography jobs on offer, there is a wide range of skills involved in being a professional photographer.
Strong communication skills are important in any sphere of life but especially so when you are a photographer.
You will be expected to converse and impress a wide range of people from clients, agencies and models.
Some will have big egos, some will be shy, some will be used to getting their own way and some might be children or even animals (the four legged variety I mean…. not the children).
Obviously technical skills are important too. Even in this day and age where digital cameras have taken over and there is no need to play with film developing chemicals any more, you still need to know your aperture from your white balance. New skills have also come to the fore such as photoshop and computer knowledge.
You will have to have vision, as with all the creative arts, if you want to make a splash and get noticed then having a strong artistic vision will take you far.
If you are planning to take on freelance work then general business skills will be vital to your success. Check out businesslink for advice.
Don't forget you can also add your business to our photography directory here for free.
If you have any hints,tips or advice for those looking to land a career in photography then leave a comment on our website. We believe that what goes around comes around so share a little love with photography jobs today 😉